A Season of Hope
Though we've faced tough years in American history and this one is certainly no different, we have always celebrated Christmas and the meaning of this season. It is a time to thank the Lord for His blessings during the year and a time to remind ourselves we're a nation of Judeo-Christian principles that our founders fought to secure deep in our foundation.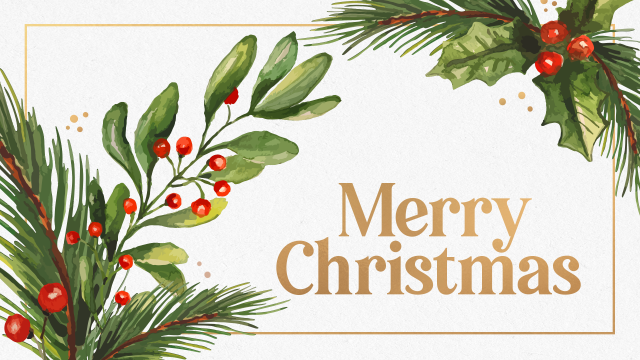 Often during the usual hustle and bustle of the season, we forget the true meaning of Christmas that was brought to earth on a holy night over two thousand years ago: the gift of Hope was given to mankind to save us for all eternity. One of my favorite verses in the Bible is Luke 6:38, which says, "Give, and it shall be given unto you." The word "give" is active; Jesus is telling us that when we are generous toward those around us, we will in turn reap reward, similar to what is known as the 'Golden Rule.' We have an opportunity every day to do better than the one before, and it is our responsibility to strive to imitate the goodness and love of our Savior toward our neighbors.
I can think of no better year in recent memory when we have the distinct opportunity to share the message of hope through our generosity or simply giving of our time, whether virtually or in person. We also look toward this next year filled with the hope of recovery and new growth. While the challenges we face may seem insurmountable, the bond that unites us as Americans will always prevail.
To all of our military servicemen and women and their families, thank you for protecting our communities so we can sleep safe at night. Our prayers are with you as you celebrate this season away from home. To our front line workers who will spend these days healing and caring for patients, we thank you for your selflessness.

My goal as your Congressman is to represent the 25th District of Texas to the very best of my ability and I look forward to serving you in this next year.

I pray you all have a very Merry Christmas and Happy Holidays!

In God we trust,

Roger Williams
Member of Congress