After 93 Days, Harris Visits the Southern Border
Dear Texans,
93 days since being tapped as the Border Czar, 600,000+ illegal crossings, and thousands of drug seizures later, Vice President Harris finally made her way to the Southern Border. She defended President Biden's open border policies, which upended President Trump's success over the past 4 years.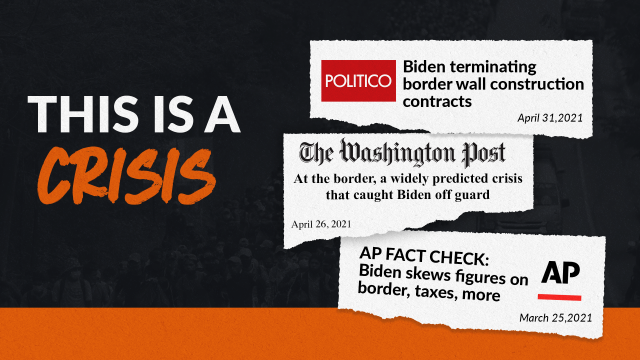 President Biden continues to sit on his hands while the crisis on our Southern Border worsens, forcing states to take action to protect their constituents. I joined my Republican colleagues to support the Article 1 Section 10 Resolution which affirms a state's sovereign power to defend their citizens from the overwhelming and imminent danger posed by Biden's open border policies. Click on the photo below to watch my full remarks.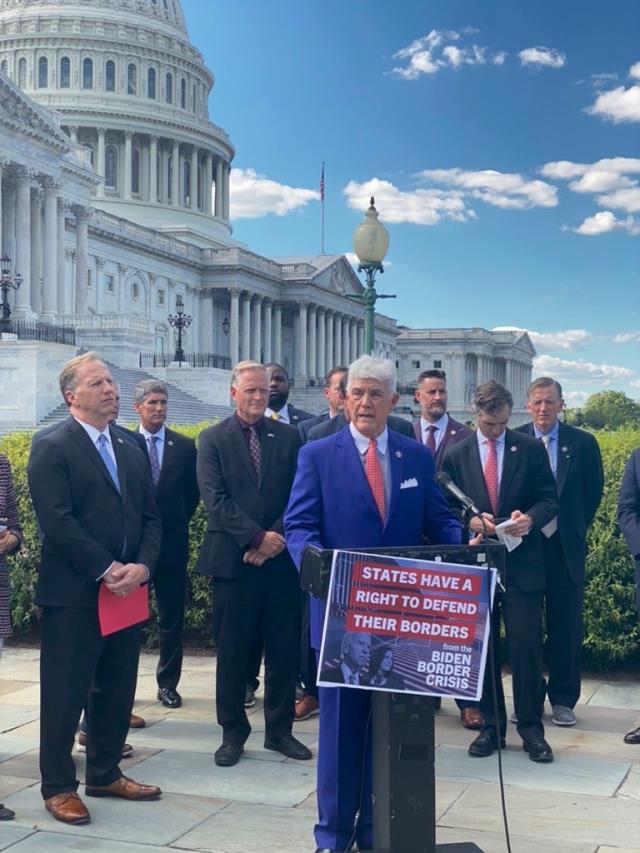 Defending the Right to Life
I spoke on the House Floor on the need to save the Hyde Amendment in any government spending bill. After a 40 year precedent, President Biden and Nancy Pelosi excluded the life-saving Hyde Amendment that prevents tax payer dollars from funding abortion. Click on the photo below to hear my full remarks.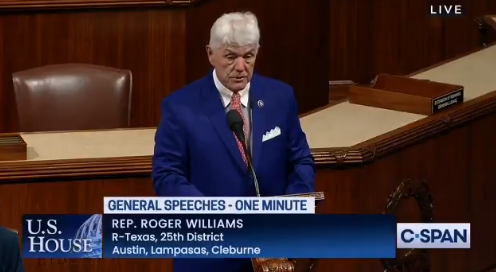 Join me at CPAC Texas
In just 2 weeks I will be joining conservatives in the fight to protect our American freedoms and push back against the Democrat's attempt to cancel our history and culture. Tickets are selling quick so be sure to secure your spot by clicking here!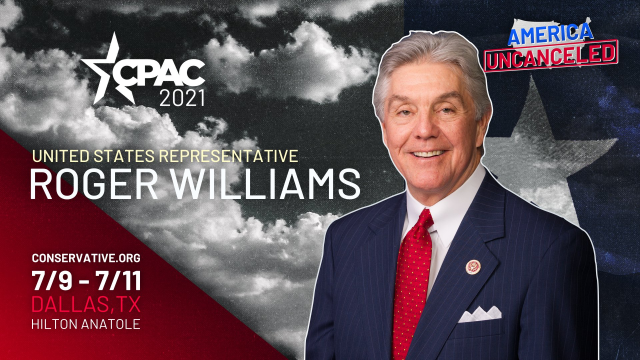 Infrastructure Update
On Thursday, President Biden and a group of bipartisan senators negotiated a roughly $1 trillion infrastructure framework. At the conclusion of those negotiations, President Biden reneged on the bipartisan agreement and stated that he would only support the plan if it includes an additional spending bill that reinserts all off the liberal priorities hat negotiators did away with. The President made clear that weeks of negotiations were performed in bad faith, with the White House banding together with supporters of the Green New Deal to upend progress and hurt local communities. Click here to read my full column.

In God we trust,

Roger Williams
Member of Congress