Biden's Border Crisis is a Disaster for America
We are seeing the biggest migrant surge at our southern border in 20 years as the Biden Administration continues to encourage illegal border crossings and illegal behavior. As Texas' previous Secretary of State, I know firsthand the importance of border security for Texans and the need to have immigration policies that strengthen and protect our homeland. Biden's first days in office included undoing President Donald Trump' most effective immigration policies that made our border stronger and America safer. Halting construction of the border wall, ending the state of emergency declaration, reinstating "catch and release", rescinding the "remain in Mexico" policy have all contributed to the current Biden Border Crisis. I have continued to be outspoken about this issue and have called on President Biden to act quickly and fix this crisis at the border.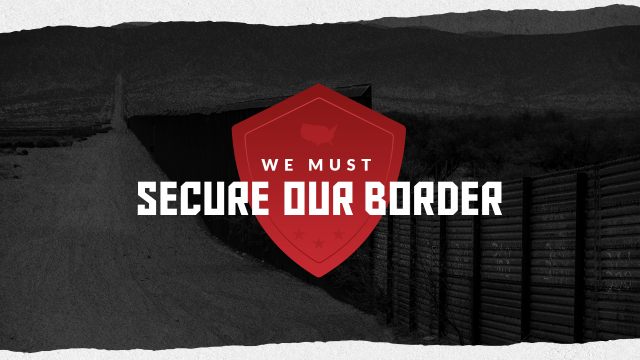 I spoke with Alex Salvi on One America News to discuss the need for the Biden Administration to act quickly and to take a trip down to the border themselves to see the mess. Click on the image below to watch the full conversation.
"We have millions of people working through the system now so they can enjoy this country and the fruits of this country and we don't need to be rewarding bad behavior." - Congressman Roger Williams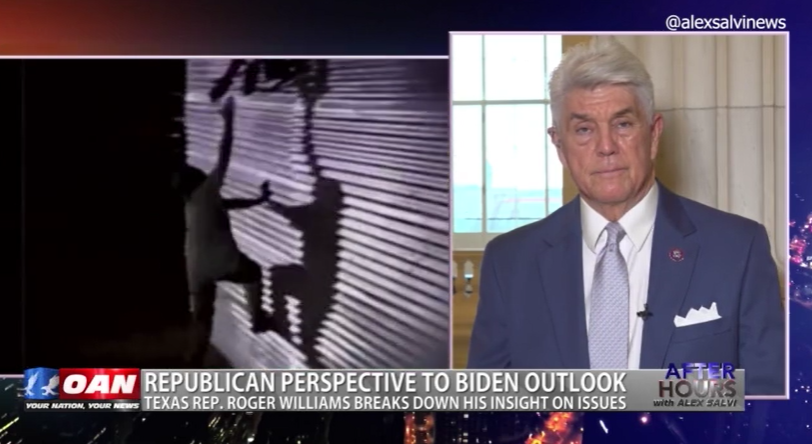 This week I sent two letters addressing the problems created by the Biden Border Crisis. One was to Secretary of Defense Lloyd Austin and Acting Secretary of Health and Human Services Norris Cochran urging them not to house illegal immigrants on Ft. Hood. I reminded them of the language they secured in the FY17 NDAA that prevents this action without House and Senate certification. You can find the full letter by clicking here.
I also sent a letter to Department of Homeland Security (DHS) Secretary Alejandro Mayorkas requesting information on DHS' proposals to vaccinate immigrants who unlawfully crossed the border ahead of taxpaying Americans. The United States has currently vaccinated 11.3% of the population, and until every American has had their opportunity, the President must suspend any efforts that would give access to those who entered the country unlawfully.
I joined "Wake Up America" on Newsmax to discuss the ongoing crisis and the lack of leadership from President Biden. Click on the image below to hear more.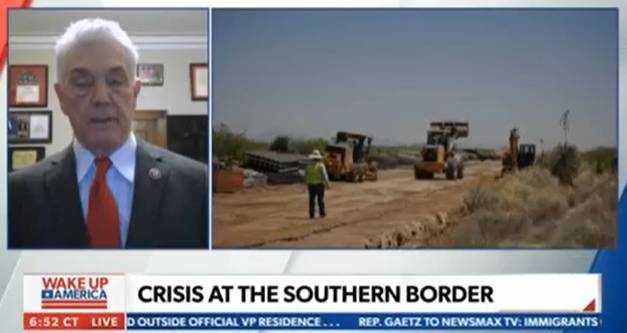 Until we secure the border, halt the number of illegal crossings, and bring back President Trump's effective immigration policies, I will not stop fighting for the safety and security of all Texans.
---
In the News...
Fox News Texas members of Congress demand lawsuit against Biden for border 'crisis'
KBEY U.S. Rep Roger Williams with Capitol Hill Happenings
NBC 5 Congressman Sounding Alarm on Delay of 'Save Our Stages' Relief Funding

In God we trust,

Roger Williams
Member of Congress