My Work to Address School Safety
Dear Texans,
No child or teacher should be afraid in the classroom, and no parent should worry about their child's safety at school. This week I introduced my bipartisan Safer Schools Act of 2021 which establishes two new grant programs that fund vulnerability assessments and physical security improvements. Be sure to click on the photo below to watch me sign and officially introduce the bill. Click here to learn more about the bill.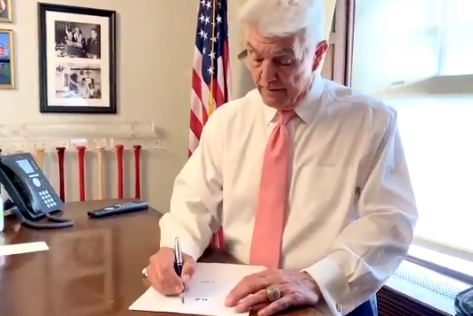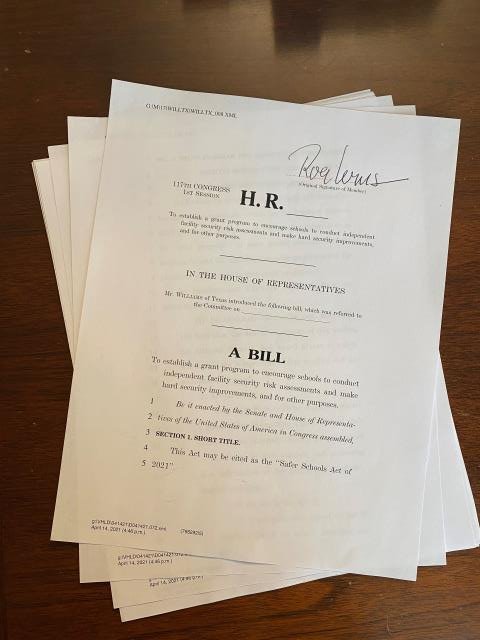 Democrats Attempt at Washington, D.C. Statehood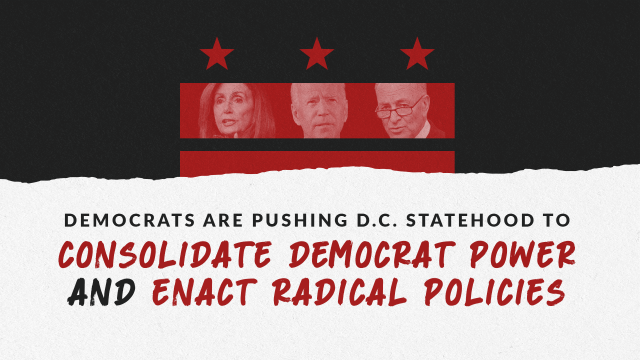 This week Democrats passed H.R. 51, the Washington, D.C. Admission Act, which would grow their political power in Congress by adding 1 new Representative and 2 Senators. This is an unconstitutional and partisan attempt by Speaker Pelosi and President Biden to pass their radical liberal agenda. The founding fathers never intended for Washington, D.C. to be a state and any change to D.C. statehood must go through the constitutional amendment process, not through partisan legislation.
The Latest on the SVOG for our Entertainment Venues
On Friday, the SBA announced the Shuttered Venue Operators Grant (SVOG) application portal would reopen Monday, April 26th at 12:30 PM EST. Be sure to find all the information regarding the application portal here.
In this week's House Small Business Committee hearing with the SBA Inspector General, I raised my concerns on the issues with the SBA delays. Click on the photo below to hear my full remarks.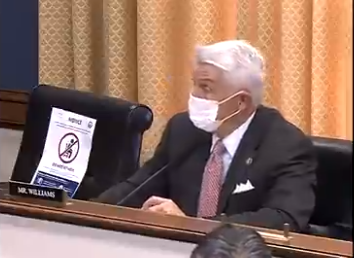 I recently published an op-ed on how the SBA is failing our small business and the need for President Biden to appoint qualified leaders to run the SBA. You can read my full op-ed by clicking here. 
Burleson Police Officer Recovering After Shooting
It was a relief to see Burleson Officer Joshua Lott released from the hospital after being shot during a traffic stop earlier this month. Our thoughts and prayers continue to be with him and his family as he recovers from his wounds.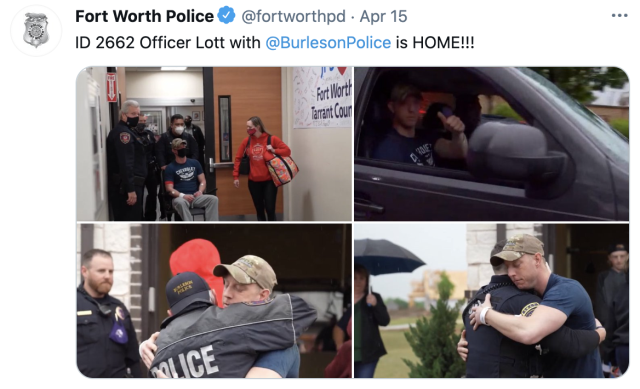 In the News 
Click on the underlined below to open the news clip.
Mark Davis Show Morning Hour with Congressman Roger Williams
In God we trust,

Roger Williams
Member of Congress