Democrats' Open Border Problem
The Biden Border Crisis continues to be a problem for our country, especially for border states like Texas, and the Biden Administration has yet to take serious action to solve it. President Biden likes to claim that he inherited a broken immigration system, that's been Press Secretary Jen Psaki's key talking point. The hard truth is that one of President Biden's first actions in office was to undo President Donald Trump' most effective immigration policies that made our border stronger and America safer. Halting construction of the border wall, ending the state of emergency declaration, reinstating "catch and release", rescinding the "remain in Mexico" policy have all contributed to this dire situation. While this is a national security problem, it's also an overwhelmingly Texas problem.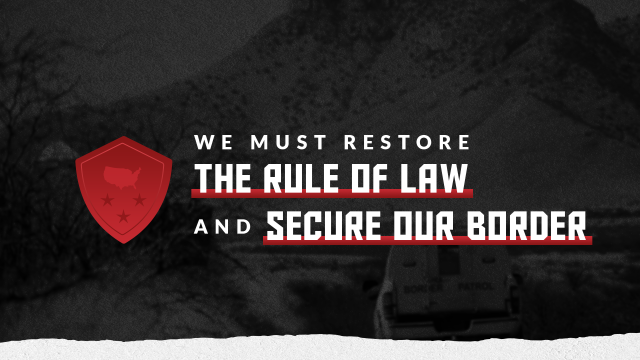 The number of apprehensions at the border this year exceed any time in the past two decades. To see the impact of Biden's failed border policies, look no further than Dallas Convention Center who recently took in 3,000 immigrants from the southern border due to lack of space available. This time it's 3,000, but where in Texas will the Biden Administration send the next 3,000? Reports identified the possibility that immigrants could be housed on U.S. military installations like Fort Hood. In response to such proposals, I sent a letter to Department of Defense Secretary Lloyd Austin and Health and Human Services' previous Acting Secretary Norris Cochran urging them to halt any plans to utilize Fort Hood to house unaccompanied children (UAC) or adult detainees. It is reckless and irresponsible to disrupt the training and readiness of our armed forces in order to establish tent cities in the middle of training areas. Housing UAC on military bases without proper certification would also be a violation of law passed by me and Congressman John Carter in 2016. You can read the full letter by clicking here.
I also sent a letter to Department of Homeland Security (DHS) Secretary Alejandro Mayorkas requesting information on DHS' proposals to vaccinate immigrants who unlawfully crossed the border ahead of taxpaying Americans. The United States has currently vaccinated 14% of the population, and until every American has had their opportunity, the President must suspend any efforts that would give access to those who entered the country unlawfully.
The bottom line is the Biden-Harris Administration have no plan to address the crisis at the border. In just 10 weeks, they have created a growing problem that increases health risks for our citizens, burdens the mission of Customs and Border Patrol agents, and causes specific harm to border states like Texas who bear the brunt of tried and failed open border policies. Our primary focus should be reopening the country and continuing the immigration progress under Trump, not destroying it.
This week I joined Mornings with Maria on Fox Business to talk about this ongoing crisis at our border and the Pentagon's consideration to use military installations to house the overflow of illegal immigrants. Please click on the photo below to watch our full conversation.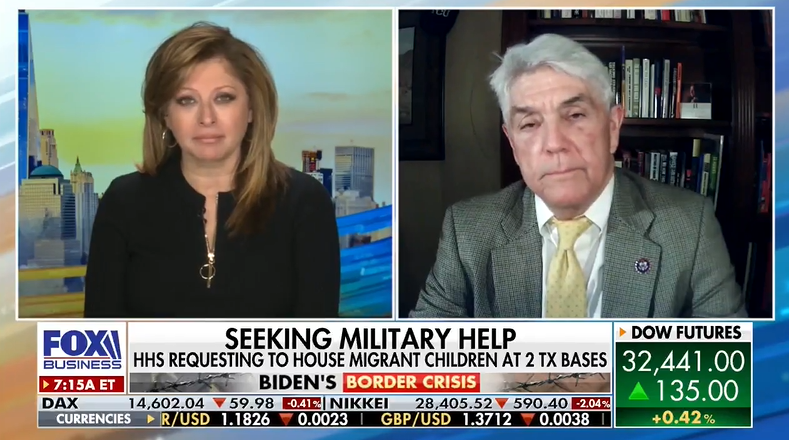 ---
Rep. Williams Works to Bring Broadband to Rural Texas...
This week I re-introduced the bipartisan Eliminate the Digital Divide Act with Representative Jim Cooper (TN-05) to help bring critical access to broadband to rural and low-income communities. As Texans were forced to adapt to new virtual ways of living due to the pandemic, internet connectivity is key. I am proud to introduce this bill to prevent Texans from being left on the wrong side of the digital divide. Read my full statement by clicking here.
Texas' Progress on Administering the COVID-19 Vaccine...
I recently visited FEMA's vaccine site in Arlington, Texas and met Sailors and Marines of the first Marine logistics groups. It was great to see the important work being done to provide and administer the COVID-19 vaccine to Texans across the state.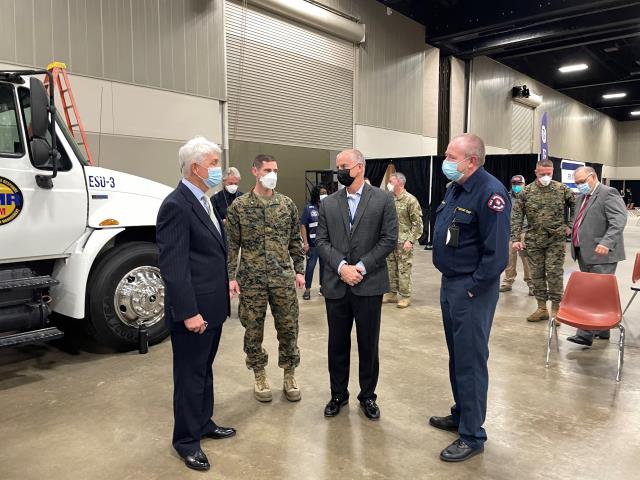 As Democrats would rather focus on opening our border than opening up our schools and businesses, I continue to stay focused on helping Texans get the help they need to recover from the pandemic and continue the progress we have made to safely reopen.
In God we trust,

Roger Williams
Member of Congress