The New Congress
It is once again my great privilege to represent Texas' 25th Congressional District in the U.S House of Representatives. The 117th Congress will be asked to address important issues confronting our nation, and I am honored to be your voice in that discourse. I'm proud to be sworn in today on this very Bible as we embark on a pivotal time in our nation's history.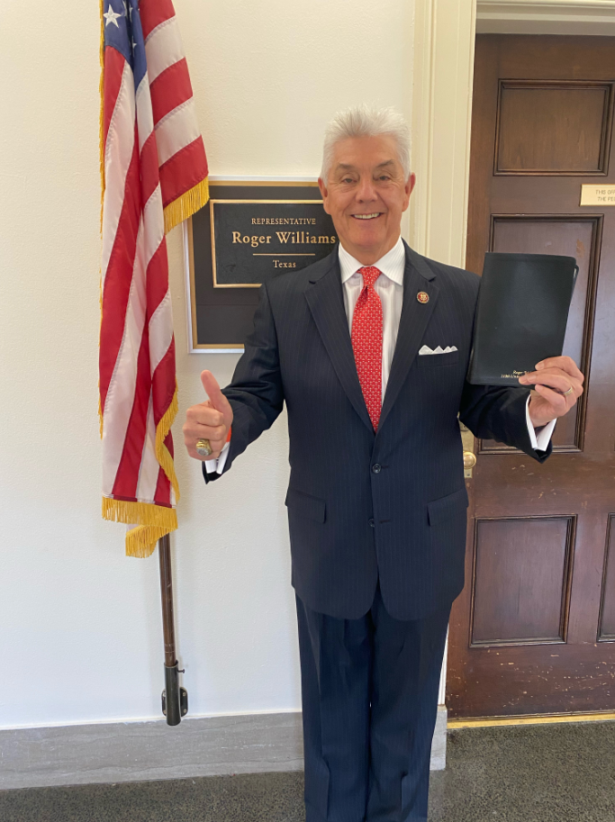 To receive updates on my work for you and share your opinion, please sign up here.
Our small business owners on Main Street and our Soldiers at Fort Hood will continue to be among my highest priorities. I'm working hard for families impacted by COVID-19 and will continue the fight for lower taxes and less spending; I also remain committed to delivering improved broadband access and healthcare in our rural communities.
I will always uphold my oath to support and defend the United States Constitution, and support policies that empower all Texans to achieve the American Dream and create a better, stronger America.
To stay up to date on my work for you, please sign up here.
As always, my office is ready and here to serve you. If you are experiencing an issue with a federal agency or have any questions, please do not hesitate to reach out to my team in either Cleburne or Austin, or send us an email here. You can also stay up to date by following me on Instagram, Twitter or Facebook. 

In God we trust,

Roger Williams
Member of Congress