Democrats' Push a Progressive Wish List
Last weekend I spoke on the Conservative Political Action Conference's  (CPAC) main stage to defend free-market, conservative principals. Be sure to watch my full conversation by clicking on the photo below.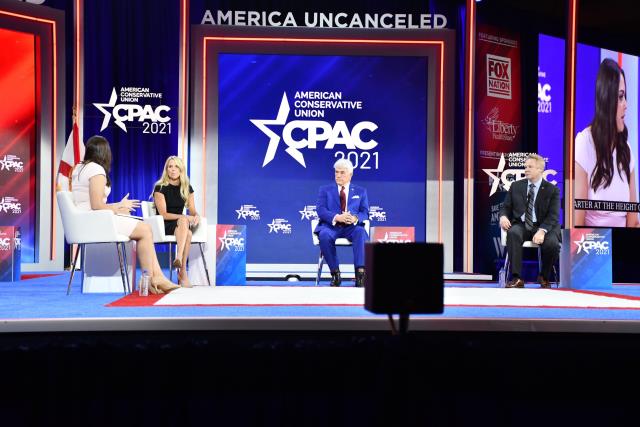 This week, the House passed H.R. 1 titled "the For the People" Act, but it should actually be called "the For the Politicians" Act. I voted NO on this progressive wish list and stand opposed to Democrats' concerted efforts to strip states' election authorities and handover complete control to the federal government. Texas alone has the right to determine our election laws and the Democrats' attempt to nationalize our elections and make "pandemic-style" changes permanent is deeply troubling. Additionally, this bill adds a 6 to 1 federal match for small dollar campaign contributions, which means for every $200 dollars someone donates to a political campaign, the federal government would add an additional $1,200. We don't need taxpayer dollars funding Nancy Pelosi's and Chuck Schumer's political campaigns while small businesses and communities continue to struggle from the pandemic.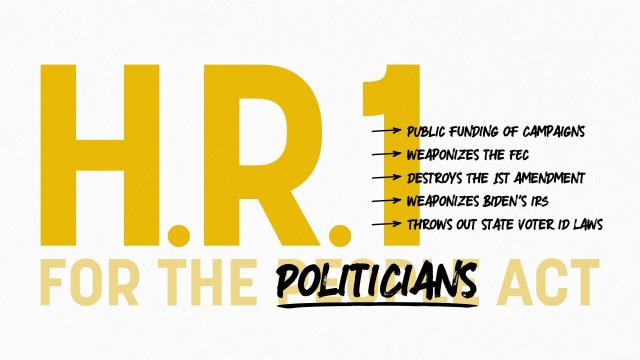 Our beloved live music venues continue to wait for grant money that was promised to them over 9 weeks ago.My bipartisan Save Our Stages Act was included in December's COVID-19 Relief Bill which created the Shuttered Venue Operators Grant (SVOG), providing $15 billion for entertainment venues. I spoke on the House floor this week calling attention to the Small Business Administration's (SBA) lack of urgency in delivering these dollars to eligible entities. I will continue to fight to ensue this money makes its way into the hands of music venues as soon as possible. Watch my full floor remarks by clicking on the photo below.
I had the opportunity to speak with Brad Staggs on the Rick Roberts Show to discuss Save Our Stages and more. Be sure to take a listen by clicking here.
I spoke with Dan Ball on One America News' Real America to discuss Governor Abbott's decision to lift the mask mandate and reopen the state 100%. I trust Texans to make their own decisions, not require the government to make them for us. Be sure to watch my full conversation with Dan by clicking on the photo below. 
As Texans continues to recover from the winter storms, our office has been busy at work helping constituents get the information and resources they need. If you and your family are still needing assistance, be sure to apply for FEMA assistance by clicking here. Volunteer organizations across Texas have numerous programs in place to help direct you to the resources you may need. Call 2-1-1 or click here for more information. To find further important state and local information, click here.

In God we trust,

Roger Williams
Member of Congress